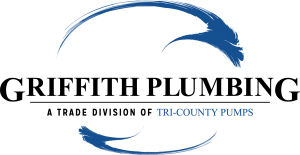 24/7 Emergency Plumbing Services in Maryland, Virginia, and West Virginia
It's easy to forget about your plumbing until something goes wrong. Once it does, you may be faced with a persistent problem that requires an immediate solution. That's where Tri-County Pumps comes in. We provide expedited emergency service, 24-hours per day, seven days a week so that you can rest easier. When you call us, we will dispatch our well-equipped service truck to your property, quickly assess your situation, and make a recommendation on an immediate actionable solution.
Next, we will provide you with a comprehensive quote detailing the costs involved so that you can make a final decision on how to proceed. No hidden costs! Our seasoned plumbers and technicians leverage their years of expertise to work quickly and efficiently, passing the savings on labor on to you. We also perform a thorough site cleanup on every visit. That's the Tri-County Pumps way of doing things. If you find yourself in need of emergency plumbing services, call us at (301) 432-0330, or fill out our online form!
Our Services:
We carry a well-stocked, comprehensive inventory of high-quality replacement parts and fixtures. With leading brands like Moen, Delta, Price Pfister, Sterling, Kohler, Crane, and American Standard, you'll feel confident in your investment. Call us if you're in need of installation, repair or replacement for any of the following:
Low-flush toilets
Kitchen and bathroom faucets
Kitchen sinks
Ice makers
Dishwashers
Garbage disposals
Hot water heaters
Expansion tanks
Why Tri-County Pumps?
Tri-County Pumps is proud to serve our community in the area surrounding Frederick County, MD including Montgomery, Washington, Loudoun, Martinsburg, Jefferson, and Berkeley Counties. Since our founding in 1991, we've built a sterling reputation across the region for exceptional service, competitive prices, and reliable results. Our attention to detail, integrity, and honesty has earned us an A+ rating with the Better Business Bureau, a distinction we work tirelessly to maintain. We view your patronage as a chance to build a lasting relationship of trust rather than just another transaction—our customers are family to us, and we look forward to earning your business with long-lasting customer relationships.
For professional emergency plumbing services throughout Maryland, Virginia, and West Virginia, give us a call at (301) 432-0330, or fill out our online form! We look forward to hearing from you.
For service call now.