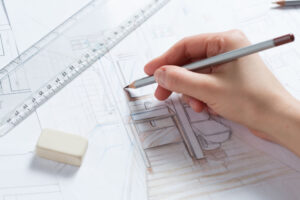 Winter weather has arrived and it's a great time to consider home renovations. Bathroom renovations can be intimidating but with the right preparation, planning, and resources, it can be a very rewarding experience. So where do you start? Evaluate the space, select colors, determine fixtures needed, find a plumber or contractor….so many decisions. Relax, here are ways to help you plan and execute a beautiful new bathroom.
Plan, Plan, Plan….
The key to a successful bathroom remodel is planning out the entire project and considering all the options. Are you replacing the tub, shower, toilet, flooring, cabinets, sink, faucets, plumbing, lighting, and moving the walls? These decisions need to be made in this process. Visit a plumbing showroom or visit online sites such as Pinterest and Houzz to capture your inspiration.
What is your color scheme? Toilets, sinks and other bathroom fixtures typically come in white, bone or ivory. If you are looking for a different color this may require a special order and additional time. You need to select tile colors/finishes and faucet tone (brass, nickel, brushed nickel, etc.). This is the time to make these selections. Your selections are not set in stone until you purchase the items, at this point we are just planning.
Evaluation of the Bathroom Remodel
Once you have ironed out all the design details, evaluate your skill level and decide if a professional is needed. Can you do the demolition? This is the time to contact a plumber, electrician, carpenter, cabinet installer, flooring contractor or tile installer. Be sure to get estimates and choose reliable contractors. It is always prudent to research the contractor and look for references or reviews on the internet. Consider whether a permit will be needed for the renovation (a contractor can help you with this).
You need to take some time to price your plumbing fixtures, faucets, and other materials needed to complete your project. Create your budget and remember to add a little for incidentals such as switches, outlets and repairs that may be uncovered.
Create a work schedule to plan the sequence of work and time needed for the project. Your contractors can sometimes assist you in this area. Having a schedule in place will help your project progress smoothly.
Execution – The Bathroom Remodel Begins!
Your budgets and schedules are set, your choices are made, permits are obtained, now it's time to get the renovation started! Demolition of the existing bathroom fixtures begin. Follow your schedule and track your budgets. Before you know it, your beautiful new bathroom will be complete!

Tags: bathroom remodels, faucets, plumbing, renovations, showers, sinks, toilets, tubs