Tri-County Pumps in the News
May 20, 2016 – Executive Manager, William Griffith Jr., participated in the Pleasant Valley Elementary School's Annual Career Day.  William spent the morning presenting information about what plumbers do and how to become a plumber to children ranging from kindergarten to 5th grade.  The children learned where their water comes from, how it is filtered and how biology, chemistry, mechanics, blueprint reading, algebra and geometry factor into the work of a plumber.  Tri-County Pump Service remains active in the local community and is working to inspire young students to support the decreasing workforce in the plumbing trade.
May 2016 – Tri-County Pump Service donates water pouches & manpower to the Frederick Running Festival sponsored by CareFirst.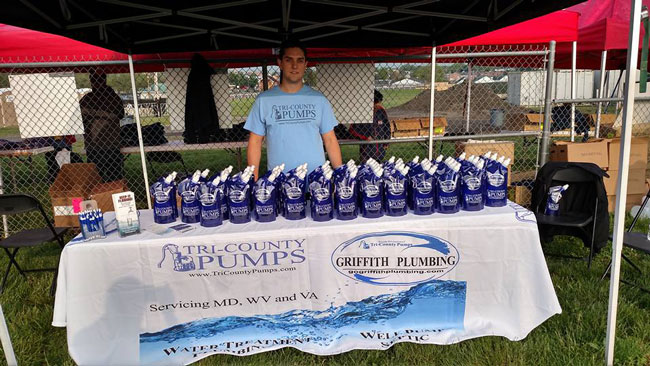 ---
March 2016 – Tri-County Pump Service participates in the Eastern Panhandle Home Builders Association's 2016 Home Show.