UV Water Purification KILLS 99.9% OF BACTERIA
UV Light Water Treatment Systems in Frederick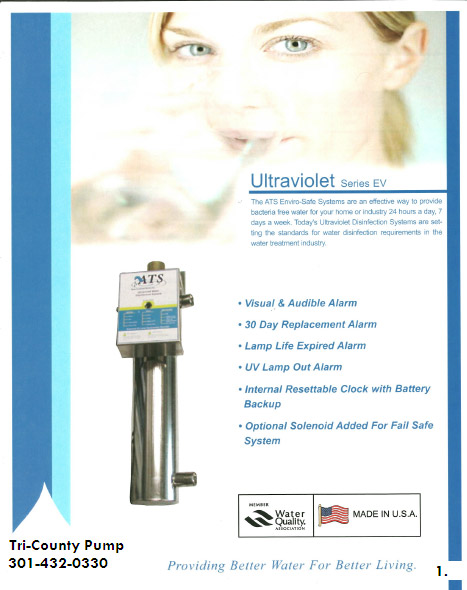 Ultraviolet Series EV
The ATS Enviro-Safe Systems are an effective way to provide bacteria free water for your home or industry 24 hours a day, 7 days a week. Today's Ultraviolet Disinfection Systems are setting the standards for water disinfection requirements in the water treatment industry.
UV Light Water Treatment Systems Feature:
Visual & Audible Alarm
30 Day Replacement Alarm
Lamp Life Expired Alarm
UV Lamp Out Alarm
Internal Resettable Clock with Battery Backup
Optional Solenoid Added For Fail-Safe System
All ATS Units are Proudly Made in the U.S.A. and meet WQA standards.